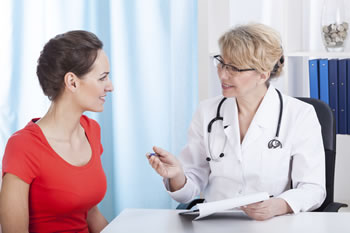 The Pre Admission Clinic (PAC) was established in May 2004 for all patients attending for colonoscopy at The Digestive Health Centre.
The clinic is staffed by Registered Nurses Division 1 who are experienced in Gastroenterology nursing, endoscopy and day surgery. Three of these nurses are Australian Credentialed Gastroenterology Nurses.
The appointments are scheduled as face to face or phone interviews depending on your location.
The aims of the clinic are to–
Provide patients with information relating to the procedure and its associated risks and thus decrease patients anxiety levels prior to admission.
Perform a comprehensive nursing assessment to assess the patients general health, suitability and fitness for the procedure and the preparation. The bowel Preparation will be adapted to meet the individual needs of the patient. The patient will be given detailed verbal instructions at the Pre-Admission appointment.
Identify higher risk patients and arrange appropriate referral.
Commence discharge planning prior to admission.
Improve patient outcomes.
Give the patients the opportunity in a private environment to ask any questions or express any concerns.
At the Pre-Admission appointment you will complete your registration and medical assessment questionnaire.
Form Downloads:
You will need a medical assessment prior to endoscopy at our centre if you:
Are over the age of 80
Are On anticoagulants (blood thinners) such as Warfarin, coumadin, clopidergrol, plavix or iscover
Have a BMI over 40
Have a BMI between 35-40 with health problems
Have an unstable medical condition such as a recent (within the last 6 months) myocardial infarction / "heart attack", severe Chronic Obstructive Airways Disease
Are under 12 years of age.
Information you will need to bring to your Pre-Admission appointment:
Referral, documents or test results your doctor may have given you
A list of medications you are currently taking
Your medicare card and insurance details.
Colonoscopy kit payment ($25)
The Pre-Admission appointment usually takes 15 minutes.
Please arrive 10 minutes before your appointment to complete paperwork