Even though the long-term use of PPIs may be linked to a more than doubling of the risk of developing stomach cancer according to a recent Hong Kong study, we shouldn't be alarmed.
Of course, as significant as the increased risk is, we should also bear in mind that the overall risk factor is still low.
This equates to about 4 additional cases of stomach cancer per 10,000 people per year, which is worth keeping in perspective. 
The recent Hong Kong data conflicts with several previous studies indicate no increased risk of stomach or other GI cancers with long term PPI use.
Recent Australian statistics reveal the risk to age 75y of being diagnosed with stomach cancer is only 1 in 172 or 0.6% which is 6 cases in 1000 people, with a risk to age 75y of dying from stomach cancer 1 in 397 or 0.25%…
read more
Could our food be making us sick – very sick?
Check out the 1st part of this 2 part specials 27min documentary on Catalyst
This program can be viewed either directly from your desktop or ABC iview app
Watch Catalyst "Gut Reaction" (Part 1) … Watch it now!
Our patients continue to express concern about media reports stating that proton-pump inhibitor (PPI) use might cause cognitive impairment or dementia. In this latest study, researchers took advantage of prospectively collected data on 10,500 patients (mean age, 73) with normal cognition or mild cognitive impairment who were followed at 33 Alzheimer disease research centers… read more
How Avocado, Nuts and Olive oil could boost intelligence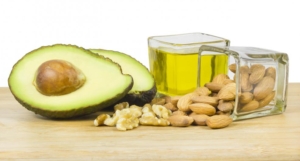 You may want to think about adding avocados, olive oil, and nuts to your grocery list, since a new study has suggested that the monounsaturated fatty acids in these foods could boost intelligence. read more
Konrad's Farewell

Dr Rupert Hinds, Head of Paediatric Gastroenterology at Monash Medical Centre and Visiting specialist to the Digestive Health Centre discharges young Konrad after 9 month stay in hospital read more
A Low Carb Diet – Made Simple!


A low-carb diet is low in carbohydrates, like sugary foods, pasta and bread. Instead, you eat real foods including protein, natural fats and vegetables.
Studies show that low-carb diets result in weight loss and improved health markers, and just about everyone knows someone who has successfully tried it! read more
Meat Free Week 18th – 24th Sept 2017 – Are you up for the challenge?

Why go meat free for Meat Free Week?
Going meat free for one week creates a great opportunity to get Aussies thinking about how much meat they eat and the impact eating too much meat may have. Recent evidence suggests the following:
For every 50-g portion of processed meat eaten daily increases the risk for bowel cancer by about 18%.
For every 100-g portion of red meat eaten daily increases the risk for bowel cancer by about 18%.read more
The Digestive Health Centre from humble beginnings has the inside running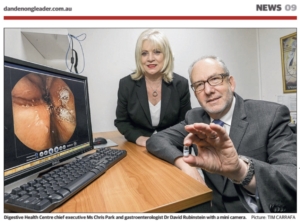 Dr David Rubinstein discusses changes in Gastroenterology and Endoscopy over 40 years, when interviewed by The Leader newspaper as part of the anniversary celebrations of our centre
….read more
Gabrielle Williams MP – State Member for Dandenong, visits The Digestive Health Centre

To commemorate Red Apple Day (as part of Bowel Cancer Awareness Week), Gabrielle Williams MP visited The Digestive Health Centre.She commended us on being one " the great services in our medical precinct" and congratulated us on recently celebrating our 40 year anniversary.
Photographed left to right:
Gabrielle Williams MP.
Kate Park Assistant Manager The Digestive Health Centre
Dr Malcolm Barnes Gastroenterologist / Co-Director The Digestive Health Centre
Chris Park, CEO The Digestive Health Centre ….read more
The Digestive Health Centre – Australia's first independent day endoscopy centre celebrates 40 years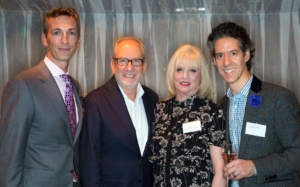 On Saturday 27th May, the centre celebrated 40 years in Private Day Endoscopy in style at Mon Bijou at The Adelphi Hotel in Flinders lane.
It was a momentous occasion enjoyed by referring doctors, staff and members of the community involved with the centre.
The Gluten Free Diet Fad – Are you on it?
I think we can all agree that the Gluten free diet has become a bit of a fad.Many people are gluten free but don't really know what gluten is or why they are avoiding it.
We will answer the important questions related to a Gluten Free Diet
Is Gluten toxic?
Is a Gluten Free Diet healthier for you? What are the risks of following a Gluten Free Diet?
Does a Gluten Free Diet help with weight loss?   ….read more
Could a virus cause Celiac disease?

Infection with a common virus (without symptoms) could be one of the first steps towards developing celiac disease, an autoimmune condition that damages the gut.
 8 things to know about a low FODMAP Diet
A low FODMAP diet is effective for managing functional gastrointestinal symptoms, particularly irritable bowel syndrome (IBS), so it is of value to patients and GPs.
Now 12 years old, the diet is being used across the world as a first line dietary therapy for both adults and children. Significant reduction of symptoms are seen in more than half (usually ~70%) of patients with IBS, in both clinical trials and real-world experience.
A 4 week trial is recommended to assess whether the diet is useful in controlling bloating and other intestinal complaints of IBS. read more..
 Is bowel cancer in your genes?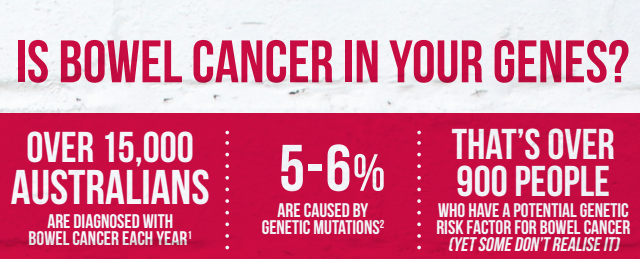 Lynch syndrome, also known as HNPCC (Hereditary Non-Polyposis Colorectal Cancer) is an inherited genetic mutation which increases the risk of developing bowel cancer, in young patients, average age 45y. It is caused by a fault in a gene (known as the 'mismatch repair' gene) that normally functions to protect a person from getting cancer. 80,000 Australians are unaware that they carry the 'faulty' gene. Our Gastroenterologists can arrange a gene test for you. Do you have a family member with bowel cancer diagnosed under age 50y? Do you need to be tested? 
read more..
5 Foods that may protect against bowel cancer
We have seen a doubling in the rates of Bowel cancer in younger patients (Age <50y) in the last decade .
Approximately 1 in 7 currently diagnosed colon cancers are in people aged 30-50y.
Did you know that a healthy diet, physical activity and regular screening could lower your bowel cancer risk by up to 75%. read more…
Do Probiotics really work?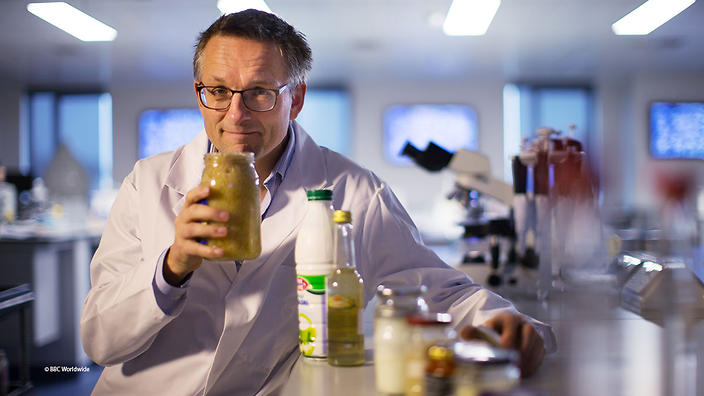 Globally, each year we spend more than $39 billion on probiotics.
But is popping pills and powders or eating yoghurt really going to help with weight control, mood and digestion, or treating your allergies?
All promise to help balance your gut health.
And just what are probiotics, anyway?   read more…
Diet Trigger or Therapy for IBD?

"What food can trigger a flare up?" is one of the most common question asked by patients with Crohn's and Colitis. "Doctor what should I eat?"
Findings from epidemiology studies indicate that certain foods can trigger a flare up of IBD. Diets high in animal fat, high in alcohol and high in red meat are common triggers. Other triggers include a diet low in fruits and vegetables commonly associated with an increased risk of IBD. Low levels of vitamin D also appear to be a risk factor for IBD. A diet high in fat, especially saturated animal fats, also increase inflammation, whereas supplementation with omega 3 long-chain fatty acids protect against intestinal inflammation. Unfortunately, omega 3 supplements have not been shown to decrease the risk of relapse in patients with Crohn's disease. Avoiding highly processed foods with additives and preservatives is advised too. [Read More]
Long-term use of Proton Pump inhibitors did NOT adversely affect bone strength


PPIs as a class have had an excellent track record of safety and efficacy since their introduction in the mid and late 1980s.
However, the class has come under intense scrutiny (including in the lay press) in the last 10 years due to multiple retrospective cohort studies showing an association of PPI use with various, sometimes serious, adverse events.
In particular, PPIs have been associated with an increased risk of osteoporotic fractures (hip, wrist, and spine). What has NOT been shown, however, strong evidence showing causality and a clear mechanism for this effect are lacking to "prove" this association. [Read More]
New Hepatitis C drugs on PBS – Over 95% cure rate


Recent advances in antiviral treatment have led to the development of new medicines for treating hepatitis C, which have a cure rate of greater than 90 per cent.  These treatments are also shorter, less complex and much better tolerated than current therapy.  The first group of these new medicines to be listed on the PBS from 1 March 2016 will ensure treatments for all genotypes of the disease are available at the same time.
These medicines are: Daklinza® (daclatasvir);Harvoni® (ledipasvir with sofosbuvir);Sovaldi® (sofosbuvir); and Ibavyr® (ribavirin).
Is there an association between PPI medicine and Dementia?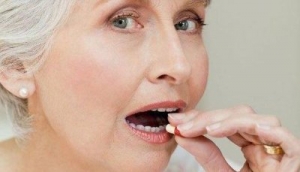 The current study is based on information from a pharmaceutical database rather than on medical records. It is a retrospective analysis rather than prospective and therefore cannot be blinded.  The German study used public health insurer database including information on diagnoses and drug prescriptions.
 Bowel cancer rate rising for under 50y olds!

Bowel cancer screening measures need to be ramped up now for the sake of patients and the economy, according to the Gut Foundation. It says the federal government could save the Australian economy $2.6 billion by doing so. Published in the Medical Journal of Australia, the report notes that existing screening tools are "highly cost effective" and that more needs to be done to counter Australia's heavy bowel cancer toll.
2014 Victorian Healthcare Awards – Nomination
Dr. Wayne Friedman (Gastroenterologist) and Mrs Chris Park (CEO) were proud to attend the 2014 Victorian Public Healthcare Awards ceremony at the Savoy Ballroom, Grand Hyatt Melbourne on 13th October 2014. Pictured below with the Minister for Health, The Hon David Davis, MP.  Digestive Health were entered into the Minister's Awards – Private hospital Excellence category, and would like to extend their congratulations to the two winners of this category – Epworth and St John of God .