Gastroenterologist Reviews and Endoscopy Centre feedback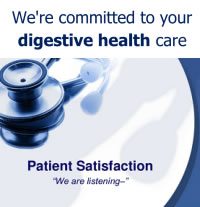 With over 40 years caring for thousands of patients, we'd like to share our Endoscopy Centre and Gastroenterologist patient feedback with you.
Below you will find over hundreds of reviews from recent happy patients, plenty of whom recommend their family and friends to our centre.
From our friendly, professional admin team, to our highly skilled nursing staff and experienced specialist Gastroenterologists and Anaesthetists ….
We're committed to your digestive health care.
Please read what are our patients are saying about us below
You're welcome to view or post your comments on our Digestive Health facebook, RateMD Best Gastroenterologists and RateMD Digestive Health

Over 500 Patients Feedback
Gastroenterologist Reviews



52 Patient Facebook
Endoscopy Centre Reviews